Directory
Wholesale Costume Jewelry
Home
Abalone Shell
Necklaces
Belly Buttons
Page-1
Page-2
Page-3
Cell Phone Accessory iPhone 5 Cases and Touch Pens
Cubic Zirconia Jewelry CZ Rings, CZ Earrings, Rhinestone Rings
Earrings
Page-1
Page-2
Fiber Optic
Beads - Cat's Eye
Hair Accessories
Hematite Beads Wholesale
Hematite Bracelets and Anklets:
Page-1
Page-2
Hematite Necklaces: Page-1, 2, 3, 4, 5, 6, 7, 8
Hematite B-Grade Necklaces $ 6.50 dz.
Hematite Rings And Earrings
Hip Hop Jewelry Hip Hop Necklaces
Industrial Necklaces
Memory Wire Bracelets
M
urano Style Necklaces and Glass Pendants
Page-1
Page-2
Titanium M
agnetic Titanium Bracelets
Metal Magnetic Bracelets
Metal Magnetic
Necklaces
Mood Rings - Mood Bands - Mood Jewelry
Paua Shell Bracelets:
Page-1
page-2
Paua Shell Necklaces
Page-1
Page-2
Pearl Jewelry
Pearl Necklaces, Bracelets and Earrings
Puka
Shell Necklaces and Coco Wood Necklaces
Rosary Necklaces Page-1
Page-2
Page-3 Religious Jewelry
Page-4 Religious Wall Arts
Semi Precious Stones Necklaces and Bracelets - Coral Jewelry
Page-1
Page-2
Shark Teeth Necklaces & Pendants
Stainless Steel Rings
Sterling Silver Jewelry Page-1 Pag-2
Rings ( All Rings )
Wood Jewelry (All Wood Jewelry )
Ads by Google
WOOD ROSARIES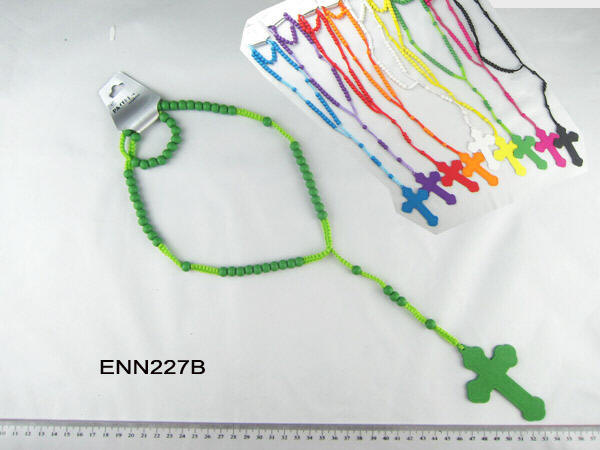 # Rosary-ENN227B
Assorted Pastel Color Wood Rosaries $9.00 Dozen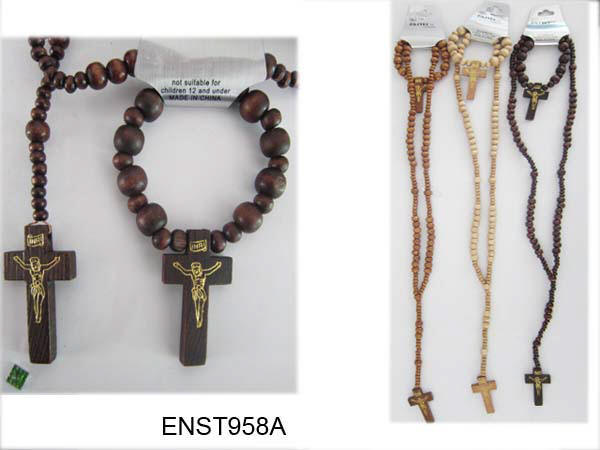 # Rosary-ENST958A
24 PC. Wood Rosaries Cross $9.00/ 24 PC.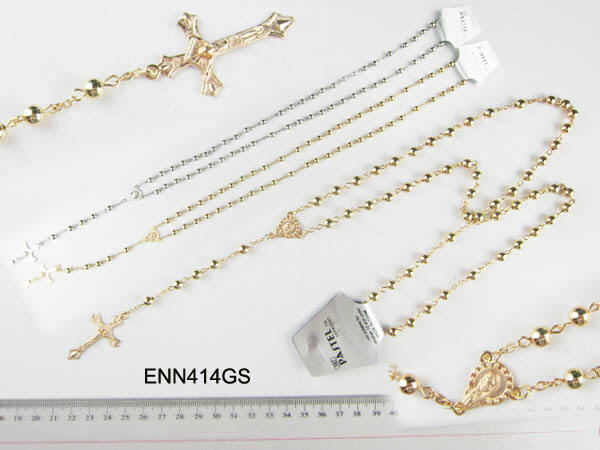 # Rosary-ENN414GS
Gold and Silver Color Rosaries $9.00 Dozen
ACRYLIC ROSARIERS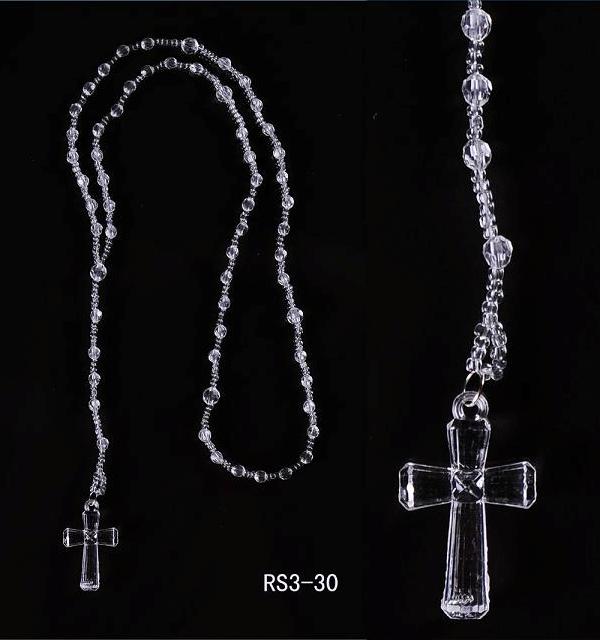 # Rosary-RS3-30
Clear Acrylic Rosary $9.00 Dozen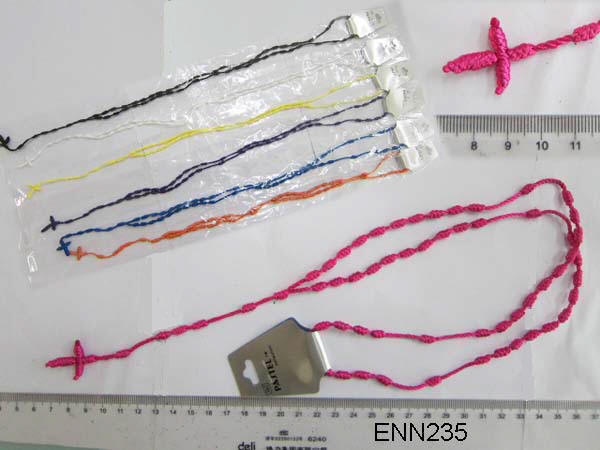 # Rosary-ENN235
31" Assorted Color Braided Fabric Rosaries With Metal Cross $9.00 Dozen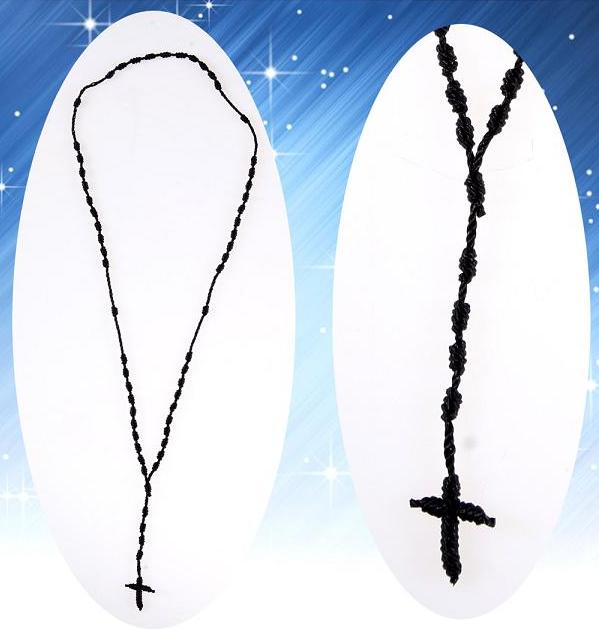 # Rosary-RS8-6BL
All Black Fabric Rosaries With Metal Cross $9.00 Dozen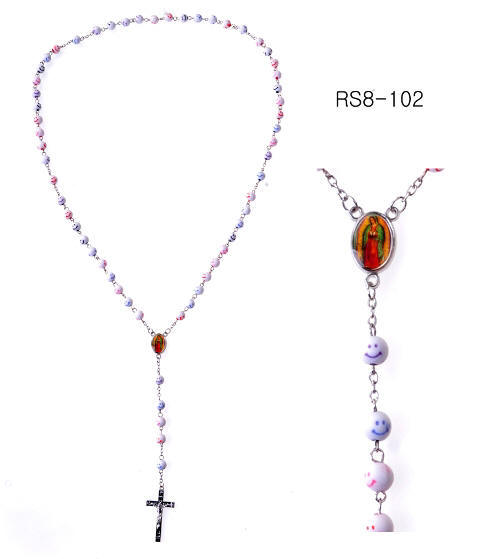 # Rosary-RS8-102
31" Saint Mary Smiley Beads With Metal Cross $9.00 Dozen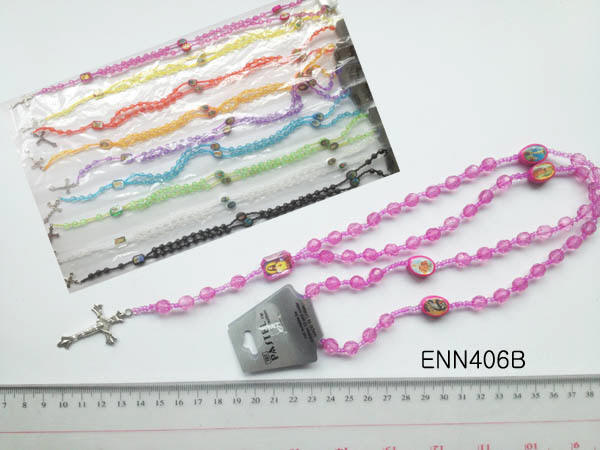 # Rosary-ENN406B
Assorted Color Acrylic Beads Rosary With Metal Cross $9.00 Dozen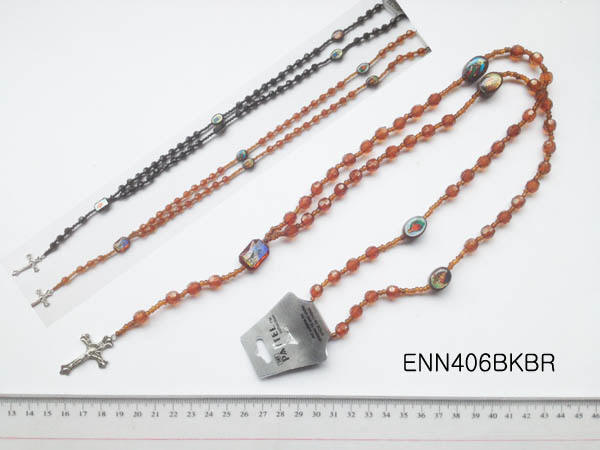 # Rosary-ENN406BKBR
Assorted Brown and Black Color Acrylic Beads Rosary With Metal Cross $9.00 Dozen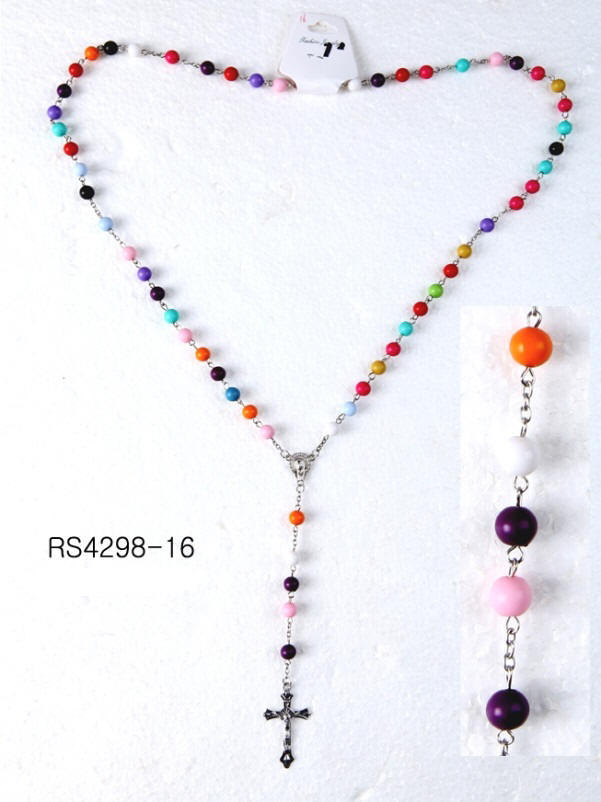 # Rosary-RS4298-16
Multi Color Beads Rosary With Metal Cross $9.00 Dozen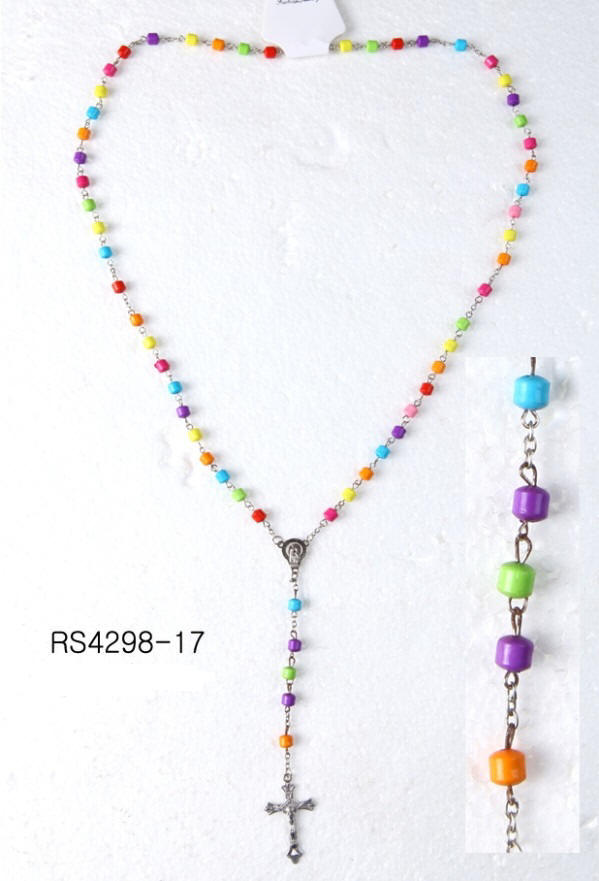 # Rosary-RS4298-17
Multi Color Beads Rosary With Metal Cross $9.00 Dozen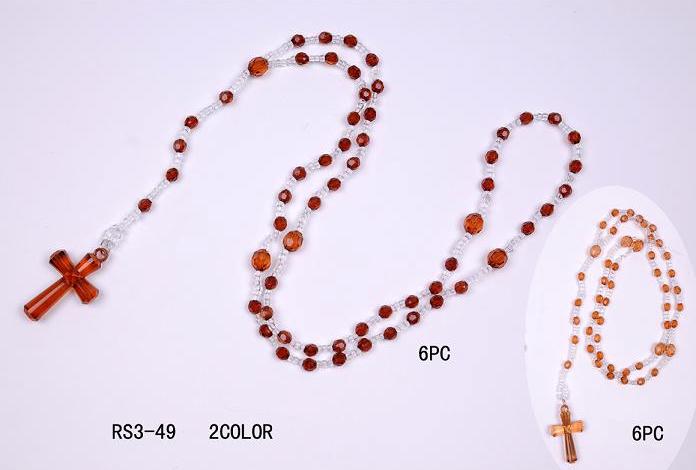 # Rosary-RS3-49
Light and Dark Brown/Clear Acrylic Rosary Cross $9.00 Dozen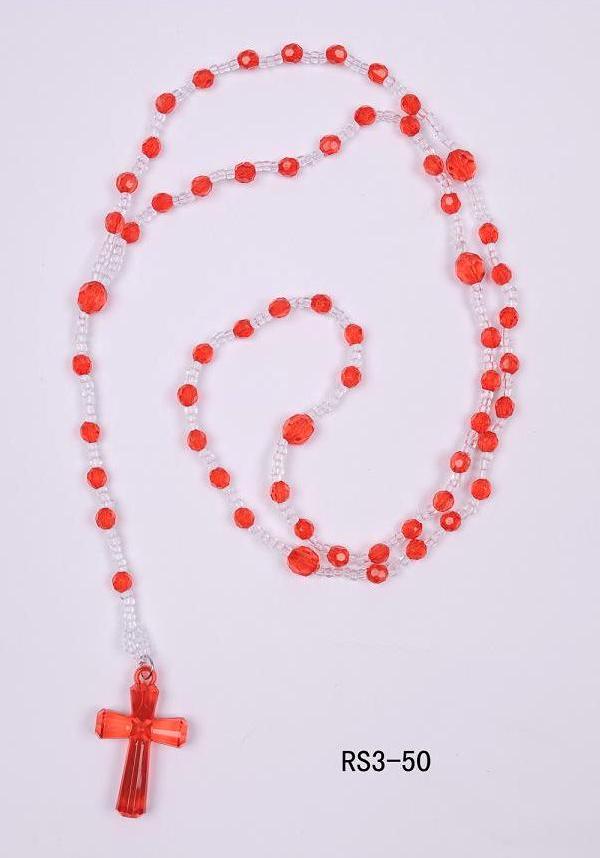 # Rosary-RS3-50
Red Orange/Clear Acrylic Rosary Cross $9.00 Dozen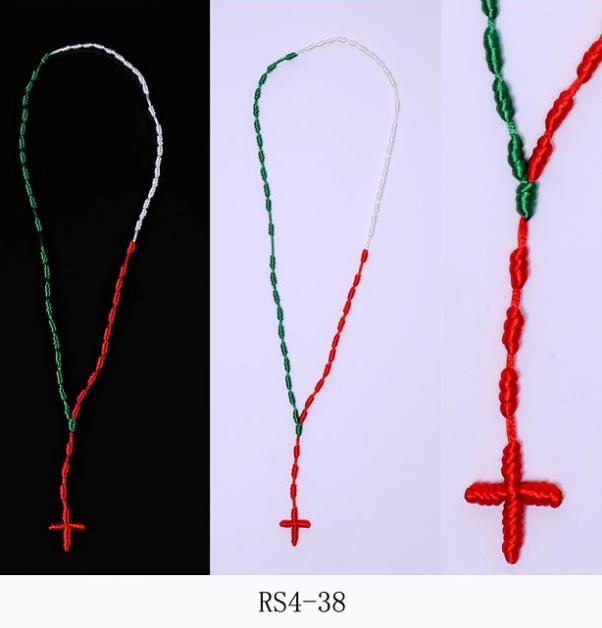 # Rosary-RS4-38
4 Continentals All Fabric Rosary $9.00 Dozen
NEW
GENUINE CRYSTAL ROSARIES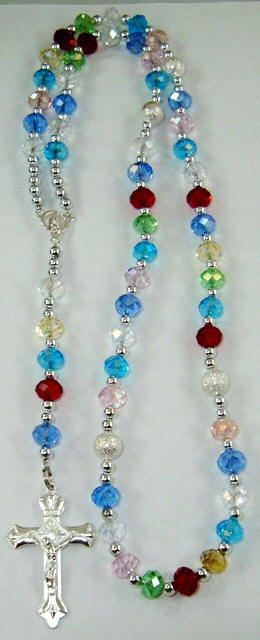 Rosary-CR1000
28" Necklace, 34" Total Length with The Cross, Genuine Multi Color AB Crystal Rosary With Silver Color Cross ON SALE $36.00 Dozen
GENUINE CRYSTAL ROSARIES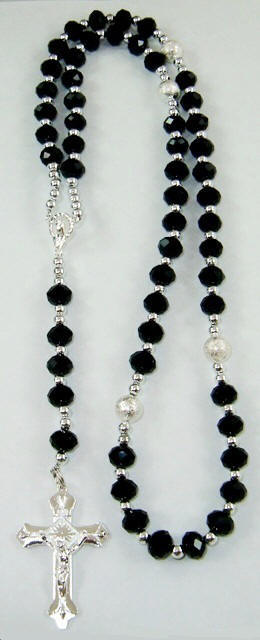 Rosary-CR1001
28" Necklace, 34" Total Length with The Cross, Black Genuine AB Crystal Rosary With Silver Color Cross ON SALE $36.00 Dozen
GENUINE CRYSTAL ROSARIES

Rosary-CR1002
28" Necklace, 34" Total Length with The Cross, Genuine Clear AB Crystal Rosary With Silver Color Cross ON SALE $36.00 Dozen
GENUINE CRYSTAL ROSARIES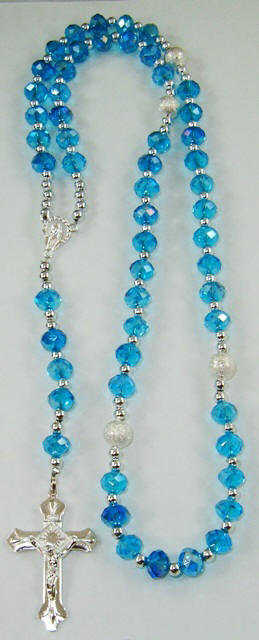 Rosary-CR1003
28" Necklace, 34" Total Length with The Cross, Genuine Aqua Blue Crystal Rosary With Silver Color Cross ON SALE $36.00 Dozen
GENUINE CRYSTAL ROSARIES

Rosary-CR1004
28" Necklace, 34" Total Length with The Cross, Genuine Clear AB Crystal Rosary With Silver Color Cross ON SALE $36.00 Dozen
GENUINE CRYSTAL ROSARIES

Rosary-CR1007
28" Necklace, 34" Total Length with The Cross, Genuine AB Crystal Rosary With Silver Color Cross ON SALE $36.00 Dozen
GENUINE CRYSTAL ROSARIES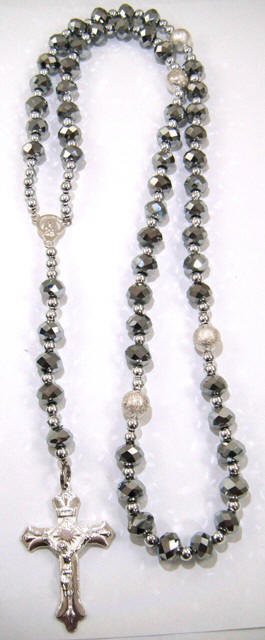 Rosary-CR1008
28" Necklace, 34" Total Length with The Cross, Genuine Metallic Silver Grey AB Crystal Rosary With Silver Color Cross ON SALE $36.00 Dozen
GENUINE CRYSTAL ROSARIES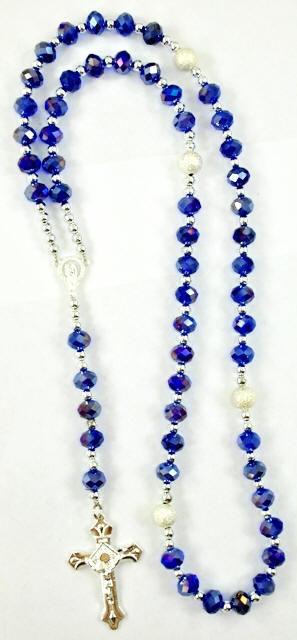 Rosary-CR1012
28" Necklace, 34" Total Length with The Cross, Dark Blue Genuine AB Crystal Rosary With Silver Color Cross ON SALE $36.00 Dozen
GENUINE CRYSTAL ROSARIES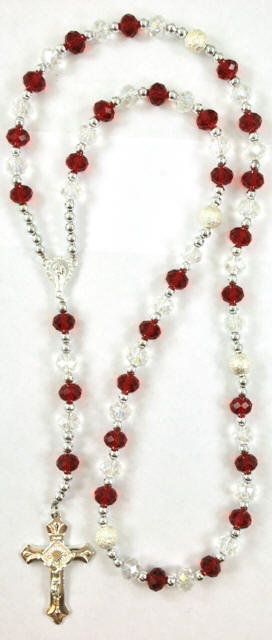 Rosary-CR1014
28" Necklace, 34" Total Length with The Cross, Red and Clear Genuine AB Crystal Rosary With Silver Color Cross ON SALE $36.00 Dozen
GENUINE CRYSTAL ROSARIES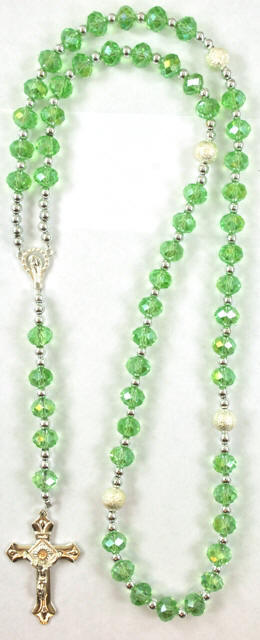 Rosary-CR1015
28" Necklace, 34" Total Length with The Cross, Genuine Light Green AB Crystal Rosary With Silver Color Cross ON SALE $36.00 Dozen
WOOD NECKLACES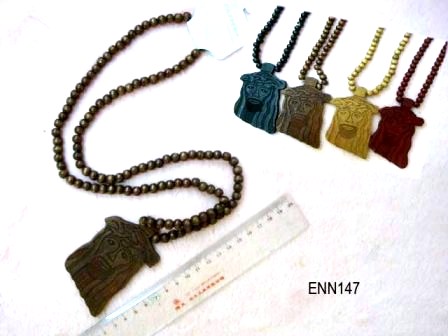 Item# ENN147
JESUS FACE 30-34" Long Assorted Natural Color Wood Necklaces with Engraved ON SALE $6.50 Dozen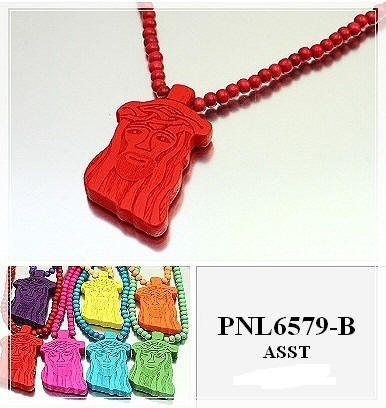 Item# PNL6579-B
Assorted Bright Color JESUS FACE 30" Long Assorted Natural Color Wood Necklaces $9.00 Dozen
HOW TO ORDER
OUR WHOLESALE TERMS
TEL:
407-423-3336
FAX: 407-423-3318
Or Place Your Order On Our
We Accept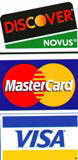 Wholesale Rosaries
PAGE-2